From flying cars to flying superheroes! Create high-quality visual effects (VFX) for films, TV, advertisements & games.
With MAAC's Visual Effects courses, become a part of the aggressively growing VFX industry that plays a crucial role in almost every movie these days. The demand for trained professionals in Visual Effects is growing at a fast pace. At MAAC, we design courses, which introduce you to industry-specific software like Fusion, Nuke, 3ds Max, Mocha and train you in the fundamentals and technical skills required to be a successful VFX artist.
VFX Plus
Program in Visual Effects
This is an intensive course that focuses on the aesthetic & technical processes of VFX. You will get to study a detailed curriculum, along with studio-like learning experience, to excel in the VFX industry.
View Content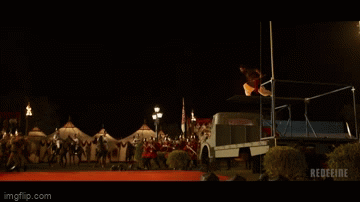 ADVFX Plus
Advanced Program in Visual Effects
With this course, begin your VFX training with the fundamentals and go on to master the advanced techniques of VFX artistry.



View Content
Compositing & Editing Plus
Program in Compositing & Editing
This course will train you in the essentials of the last stage of film production that has the creation of actual look & feel. Get equipped to excel in Rotoscopy, Match Moving and BG Prep, compositing & Editing.
View Content
Faculty Behind the Course
Career Options after 12th
Want to join Visual Effects courses after

12th

?
A Visual Effects artist is always in demand. MAAC Chandigarh is one of the leading institutes offering some of the best job oriented courses in animation, VFX, and Web and Graphic Designing.
To make a career in VFX, join MAAC after 12th.
Frequently Ask Question by 12th Pass Students
What Student want to know..!!
Need help in choosing a Visual Effects course that suits you the best?
Our career counsellors can help you.